Political leadership needed to secure enhanced Nordic energy cooperation
The Nordic Council of Ministers were on Tuesday given 14 clear recommendations for stronger Nordic energy cooperation. The electricity industry in the Nordic countries supports the report's recommendations on increased co-operation and development on energy.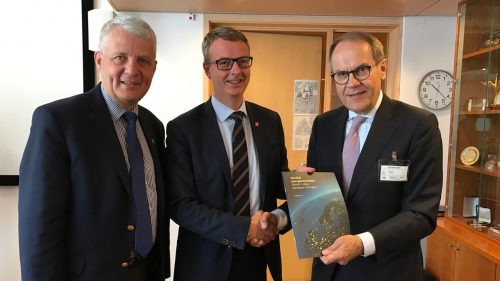 Former CEO of Nokia, Jorma Ollila, was in October 2015 asked to assess how the Nordic energy cooperation could strategically develop over the next five to 10 years.
The Nordic electricity industry – represented by Nordenergi – have the following initial reactions to the report:
"A clear Nordic vision for energy cooperation will empower our customers, stimulate green growth and help meet climate targets. However, this is dependent on stronger and more forward looking political leadership. The report's call for a common vision and enhanced policy co-ordination is therefore timely and fully in line with the regional approach in the EU Energy Union," says Oluf Ulseth, chairman of Nordenergi.
"We support the call for higher ambition on energy research and innovation, and turning knowledge into value creation in international markets. We believe electrification is a strong foundation for meeting climate targets, unleashing innovation and securing growth in the Nordic countries, and the recommendations could have been more ambitious on electrification of transportation and heating/cooling," says Mr Ulseth.
"The proposed Nordic Electricity Market Forum should be established as soon as possible. We look forward to working closely with regulators, transmission system operators, governments and customer representatives to develop the Nordic power market," says Mr Ulseth.